Our 2015 Season
Celebrating our 18th Year Anniversary
A Comedy by Caroline Smith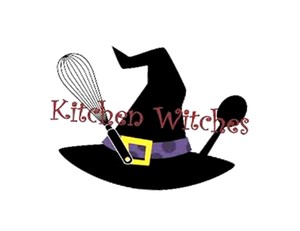 March 06th thru April 11th, 2015
This hilarious play tells the story of are two "mature" rival cable-access cooking show hostesses Isobel Lomax and Dolly Biddle who have hated each other for 30 years, ever since Larry Biddle dated one and married the other. When circumstances put them together on a TV show called The Kitchen Witches, the insults are flung harder than the food! Dolly's long-suffering TV-producer son Stephen tries to keep them on track, but as long as Dolly's dressing room is
one inch closer to the set than Isobel's, it's a losing battle, and the show becomes a rating smash as Dolly and Isobel outshine both Jerry Springer and Martha Stewart! What ensues are insults and food fights and a secret from their past revealed. You become the studio audience in this dysfunctional cooking show.
A Musical Comedy based on the Comic Strip SUPERMAN® Book by David Newman and Robert Benton
Lyrics by Lee Adams
Music by Charles Strouse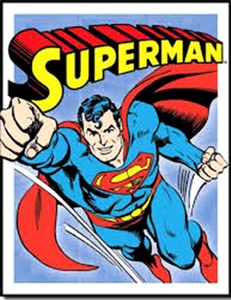 April 13th thru May 29th, 2015
***(No Performances May 22nd and 23rd)***
It seems like a typical day in Metropolis while some bank robbers attempt to knock over the local vault, Superman flies out of the sky and captures them, and the citizens feel wonderfully safe. But there are darker plots brewing. Superman's efforts to defeat Dr. Abner Sedgwick, a ten-time Nobel Prize-losing scientist who seeks toavenge the scientific world's dismissal of his brilliance by attempting to destroy the world's symbol of good. Additionally, Superman comes into romantic conflict with Max Mencken, a columnist for the Daily Planet newspaper, who resents Lois Lane's attraction to Superman.
A Comedy by Joe Sears, Jaston Williams and Ed Howard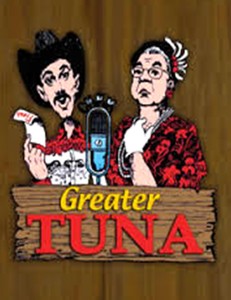 June 05th thru July 18th, 2015
***(No Performances July 3rd or 4th)***
What do Arles Struvie, Thurston Wheelis, Aunt Pearl, Petey Fisk, Phineas Blye, Rev. Spikes and Yippie the dog have in common? In this hilarious send-up of small town morals and mores, they are all among the upstanding citizens of Tuna, Texas' third smallest town. Where the Lion's Club is too liberal and Patsy Cline never dies. The eclectic band of citizens, men, women, children and even animals that make up this town are portrayed by only two performers, making this satire on life in rural America even more delightful as they depict all of the inhabitants of Tuna. We're giving you the key to the city of Tuna—and that key opens a stage door filled with non-stop laughter.
"The audience all but exploded the theatre with laughter."- The New York Post
A Salute to the Music of Tony Bennett Created by David Grapes and Todd Olson
Musical Arrangements by Vince di Mura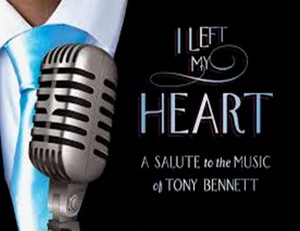 July 24th thru September 05th, 2015
***(No Performances August 14th and 15th)***
A jazzy new musical revue tribute to the man Sinatra called "the greatest singer in the world," Tony Bennett. Go wild over the four decades of music that Bennett recorded, from his early top-40 hits, jazz recordings with Basie, Stan Getz, and Bill Evans, to his torch songs, film scores, all the way to his now infamous MTV unplugged, which introduced him to a whole new generation of listeners. I LEFT MY HEART promises to be an unforgettable walk down memory lane, and a don't miss for anyone who ever loved the music of George and Ira Gershwin, Harold Arlen, Johnny Mercer, Duke Ellington, Irving Berlin, Rogers and Hart, or Cole Porter! A thrilling score of 40 standards all recorded by Bennett, including "Stranger In Paradise," "Top Hat, White Tie And Tails," "The Best Is Yet To Come," "The Good Life," "Rags To Riches," and his best-known hit, "I Left My Heart In San Francisco."
Based on the Sketch Comedy Television Program By Ed Friendly and George Schlatter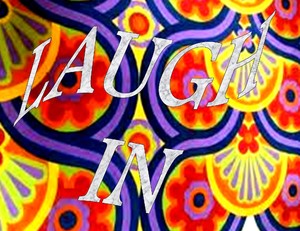 September 18th thru October 24th, 2015
"Sock it to Me!" this fast paced stage adaption of the uniquely famous television variety show is a barrage of jokes, one-liners, running skits, musical numbers as well as making fun of social and political issues of the late 1960's. Hosted by your master of ceremonies Dan Rowan, Dick Martin, and a cast of characters. The evening will be filled with hilarity and wholesome humor fun for all.
"A swinging version of Hellzapoppin." - New York Times