Our 2014 - 2015 Season
Celebrating our 17th Year Anniversary
A Comedy by Larry Shue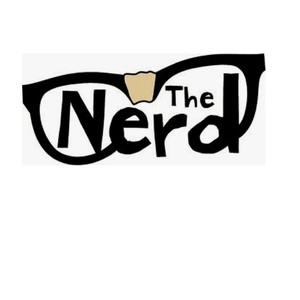 June 13th thru July 19th, 2014
(Playing 5 Weeks Only *NO SHOWS July 4 and 5th)
An aspiring young architect in Terre Haute, Indiana, Willum Cubbert has often told his friends about the debt he owes to Rick Steadman, a fellow ex-GI whom he has never met but who saved his life after he was seriously wounded in Vietnam. He has written to Rick to say that, as long as he is alive, "you will have somebody on Earth who will do anything for you"—so Willum is delighted when Rick shows up unexpectedly at his apartment on the night of his thirty-fourth birthday party. But his delight soon fades as it becomes apparent that Rick is a hopeless "nerd"—a bumbling oaf with no social sense, little intelligence and less tact. And Rick stays on and on, his continued presence between Willum and his friends leading to one uproarious incident after another.
A Musical Comedy by Marshall Brickman & Rick Elice Music and Lyrics by Andrew Lippa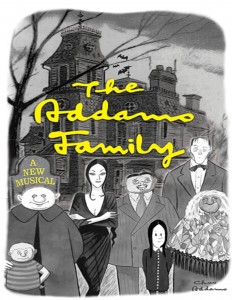 July 25th thru August 30th, 2014
Storm clouds are gathering over the Addams Family mansion. The weird and wonderful family comes to devilishly, delightful life in this magnificently macabre new musical comedy. Wednesday Addams, the ultimate princess of darkness, has grown up and fallen in love with a sweet, smart young man from a respectable family. Young Pugsley, jealous of his sister's attention, begs her to keep torturing him, severely, while mother Morticia, conflicted over her daughter's lurch into womanhood, fears being upstaged and discarded...like yesterday's road kill. All the while, father Gomez — master of the revels, mischievous and oblivious as ever, must do something he's never done before — keep a secret from his beloved wife. Everything will change for the whole family on the fateful night when outsiders come to dinner; the events of one night will change this family forever. A family so very different from your own...or maybe not. Come meet the family. We'll leave the lights off for you.
A Comedy By Yasmina Reza Translated by Christopher Hampton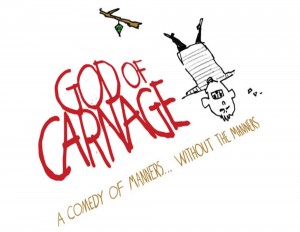 September 05th thru October 11th, 2014
(Running only 11 Performances No Show Saturday October 11th)
**Starring Kris McMurray & Julie Lemos with Joseph Mauriello & Carleigh Schultz**
Winner of the 2009 Tony Award. A playground altercation between eleven-year-old boys brings together two sets of Brooklyn parents for a meeting to resolve the matter. At first, diplomatic niceties are observed, but as the meeting progresses, and the rum flows, tensions emerge and the gloves come off, leaving the couples with more than just their liberal principles in tatters. A streamlined anatomy of the human animal…delivers the cathartic release of watching other people's marriages go boom.
" A study in the tension between civilized surface and savage instinct. This play is a satisfyingly primitive entertainment in its self." —NY Times.
A Comedy by David Rogers Based on the television program by Paul Henning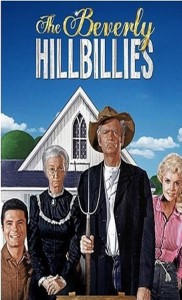 October 12th thru November 22nd, 2014
Join all your favorites from the '60s TV comedy. The lovable Clampett family, Granny, Jed, Jethro, and Elly May, along with Mr. and Mrs. Drysdale and Jane Hathaway ride onto our stage for an evening of hillbilly hilarity. Starting in the Clampett's mountain cabin, the play follows them through the discovery of oil, their improbable invasion of hi-falutin' Beverly Hills society and the absurd adventures and ridiculous romances they encounter there. Jed Clampett remains unruffled because he knows that, in the end, a country boy's always quicker than a city slicker. With a hilarious script by Tony–Nominee David Rogers this downhome, boot-stompin' extravaganza will send the audience home happier than a boll weevil in a cotton field. Y'all come back now, for this one!
Music and Lyrics by William Finn Book by Rachel Sheinkin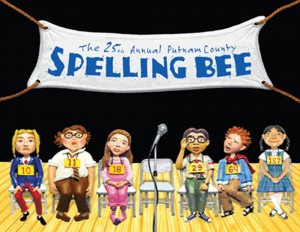 November 28th thru January 17th, 2015
(No Performances December 26-27 and January 2-3)
Join an eclectic group of six awkward adolescents and their proctors, as they work through a daunting and hilarious spelling championship of a lifetime. While candidly disclosing amusing and touching stories from their home life, the tweens spell their way through a series of [potentially made-up] words hoping to never hear the soul crushing, pout inducing, life un-affirming "ding" of the bell that signals a spelling mistake. Six spellers enter; one speller leaves! At least the losers get a juice box.
A delight for young and old and it is worthy of much A-P-P-L-A-U-S-E. Winner of the Tony and the Drama Desk Awards for Best Book
A Comedy by Frederick Stroppel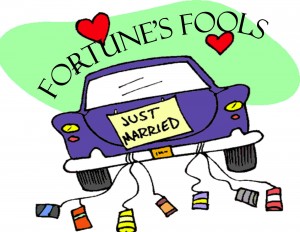 January 23rd thru February 28th, 2015
The rocky road to romance follows the story of two couples, Chuck and Gail who are about to be married and Jay and Bonnie, the best man and maid of honor. In this snappy look at love, the twists and turns develop in the two relationships deeply as they take a unique look at the institution of marriage. How easy is it to remember "perfect wife, perfect life", but then again what is the perfect life?
"Stroppel is a lovely and witty writer. And he knows how to create immensely likable characters
…A fun play indeed." - N.Y. Post.
"A rather tasty slice of wedding cake." - Newark Star Ledger.