2017 Season
Celebrating 20 years of entertainment
A Comedy by George Axelrod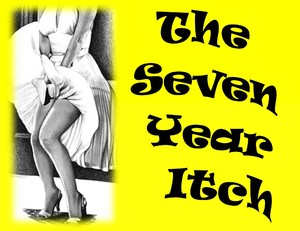 February 17th thru March 18th, 2017
Richard Sherman has shipped his wife and son off on summer vacation. Richard decides this is his opportunity to live a bachelor's life - to eat and drink what he wants and basically enjoy life until a gorgeous blonde model moves into the apartment upstairs, and catches his eye. Richard becomes immediately infatuated. While pondering infidelity, Richard dreams of his beautiful new neighbor --but will his fantasies about her become a reality?
A 50's 60's Jukebox Musical by Rodger Bean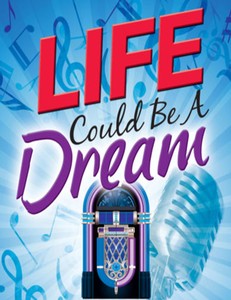 March 31st thru May 06th, 2017
Sh-Boom as the boys of the Crooning Crabcakes prepare to enter the Big Whopper Radio contest and realize their dreams of making it to the big time! Trouble comes in the form of Lois, who arrives to put some polish on the boys. Denny and Wally fall in love, Eugene falls apart, and along comes handsome heartthrob Skip. The doo-wop songs say it all: "Fools Fall in Love," "Earth Angel," "Runaround Sue," "Stay," "The Wanderer," and many more. Life Could Be a Dream will leave you laughing, singing, and cheering - let's hear it for the boys.
A Comedy by Ivan Menchell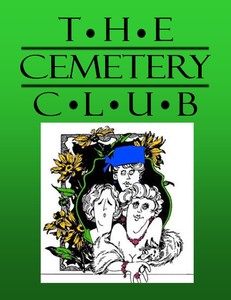 May 19th thru June 24th, 2017
Three Jewish widows meet once a month for tea before going to visit their husbands' graves. Ida is sweet tempered and ready to begin a new life, Lucille is a feisty embodiment of the girl who just wants to have fun, and Doris is straitlaced and judgmental, particularly when Sam the butcher enters the scene. Doris and Lucille are determined to squash the budding romance between Sam and Ida.
A Musical Created by David Grapes and Todd Olson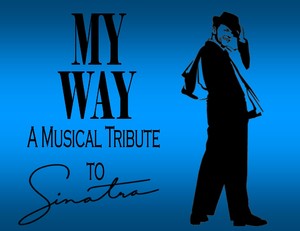 July 07th thru August 05th, 2017
This musical revue will take you from his early beginnings as a crooner in New York, to the bright lights of Las Vegas with the Rat Pack, to his final performances. Its a celebration just as Ol' Blue Eyes would have wanted it – a few stories, a few drinks, and plenty of knockout tunes. Featuring more than fifty Sinatra songs. Grab your best guy or gal and join us for a in a classy tribute, a little romance with four dynamic crooners, and a swingin' three-piece jazz band.
A Comedy by Matthew Lombardo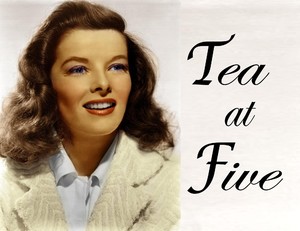 August 18th thru September 23rd, 2017
Capture the fiery spirit of Katherine Hepburn in a one-woman show that recounts her journey from a well-heeled Yankee childhood to winner of four Oscars. Ensconced at her beloved Fenwick home, Ms. Hepburn reflects on the dizzying heights and emotional lows of her upbringing, her adventures in show business and her heartbreaking romance with Spencer Tracy. Audiences leave with new memories of one of the most dearly loved ladies of an era.