New Exciting 2015-2016 Season
Celebrating 19 years
A Holiday Comedy By John K. Alvarez, Michael Carleton and James FitzGerald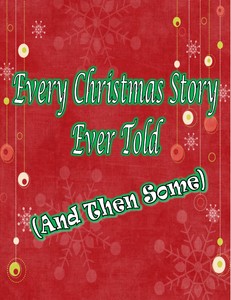 November 06th thru December 19th, 2015
*(No Performances November 27 and 28)*
Original Music by Will Knapp
Celebrate the holidays with Connecticut Cabaret Theatre!
What do you get when you take Rudolph, Frosty, the Grinch, mix in "The Gift of the Magi," "A Charlie Brown Christmas," and "It's A Wonderful Life," then add a touch of "A Christmas Carol, "The Nutcracker" and a few other Beloved Holiday Classics? A Holiday recipe for a fast, fond, and furious look at the yuletide traditions we all remember, some we never knew, and a few we'd like to forget. Chock full of outrageous folly holiday hilarity, nothing is spared in this rollicking tour de farce. It's a non-stop holiday romp through everyone's favorite holiday memories, as three actors cram an entire season's worth of stories, carols and television specials into non-stop laughs.
A Musical Book, Music and Lyrics by Jason Robert Brown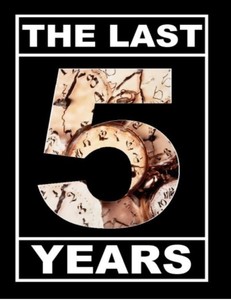 January 08th thru February 13th, 2016
Starring
Kaite Corda & Nick D'Angelo
This modern emotionally, powerful and intimate musical chronicles the five year life of a young couple who fall in and out of love, from meeting to break-up and from break-up to meeting. The Last Five Years uses an unique form of storytelling; Cathy, the woman, tells her story at the end of the relationship and works backwards while Jamie, the man, tells his side of the story from the beginning of the relationship and goes forward. The two characters only meet once, at their wedding in the middle of the show. It ask the questions can time heal or does healing take time?
A Comedy by Jack Heifner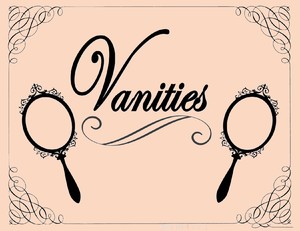 February 19th thru March 26th, 2016
BACK BY POPULAR DEMAND!
A bittersweet comedy chronicles the lives of three regional, small town girls. In 1963, Joanne, Kathy and Mary are aggressive vivacious cheerleaders. Five years later in their college sorority house, they are confronting their futures with nervous jauntiness. Later they reunite briefly in New York. Their lives have diverged- their friendship, which once thrived on assumption as well coordinated as sweater sets, is strained and ambiguous. Their attempts at honest conversation show they can no longer afford to have very much in common.


"A laugh-out-loud comedy with witty dialogue that keeps the audience laughing throughout the production!"
– New York Post
A Sock-Hoppin' 50's Musical Conceived by Rick Lewis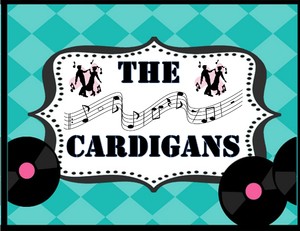 April 01st thru May 07th, 2016
The Cardigans hail from Wooster, Ohio - the College of Wooster, to be exact. Chuck, Frankie, Johnny and Buddy have just graduated and are leaving their pals at Alpha Mu Phi Pi behind to embark on their first live personal appearance tour. Join the boys as they reminisce about their college days, their ex-girlfriends, their childhood, and their newly found fame. They'll sing some of the greatest hits of the 1950's – Tears on My Pillow, Oh Carol, In The Still of the Night, Love Is a Many Splendored Thing, Mack the Knife, Venus, Dream Lover, Sherry and Unchained Melody, plus more!


"The Cardigans are music, fun and harmony."
– New York Post
A Hilarious Comedy by Anthony Marriott, Alistair Foot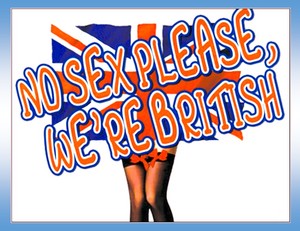 May 13th thru June 25th, 2016
*(No Performances May 27 and 28)*
CONNECTICUT CABARET THEATRE PREMIERE!
A young bride who lives above a bank with her husband, who is the assistant manager, innocently sends a mail order off for some Scandinavian glassware. What comes is Scandinavian pornography. The plot revolves around what is to be done with the veritable floods of pornography, photographs, books, films, and eventually girls that threaten to engulf this happy couple. The matter is considerably complicated by the man's mother, his boss, a visiting bank inspector, a police superintendent, and a muddled friend who does everything wrong in his reluctant efforts to set everything right, all of which works up to a hilarious ending.


"Titillating and topical."
- NBC TV