8-Track The Sounds of the 70's
-A Streakin' New Musical
Conceived by Rick Seeber
Directed by Kris McMurray
Musically Directed by TJ Thompson
January 10th thru February 8th, 2020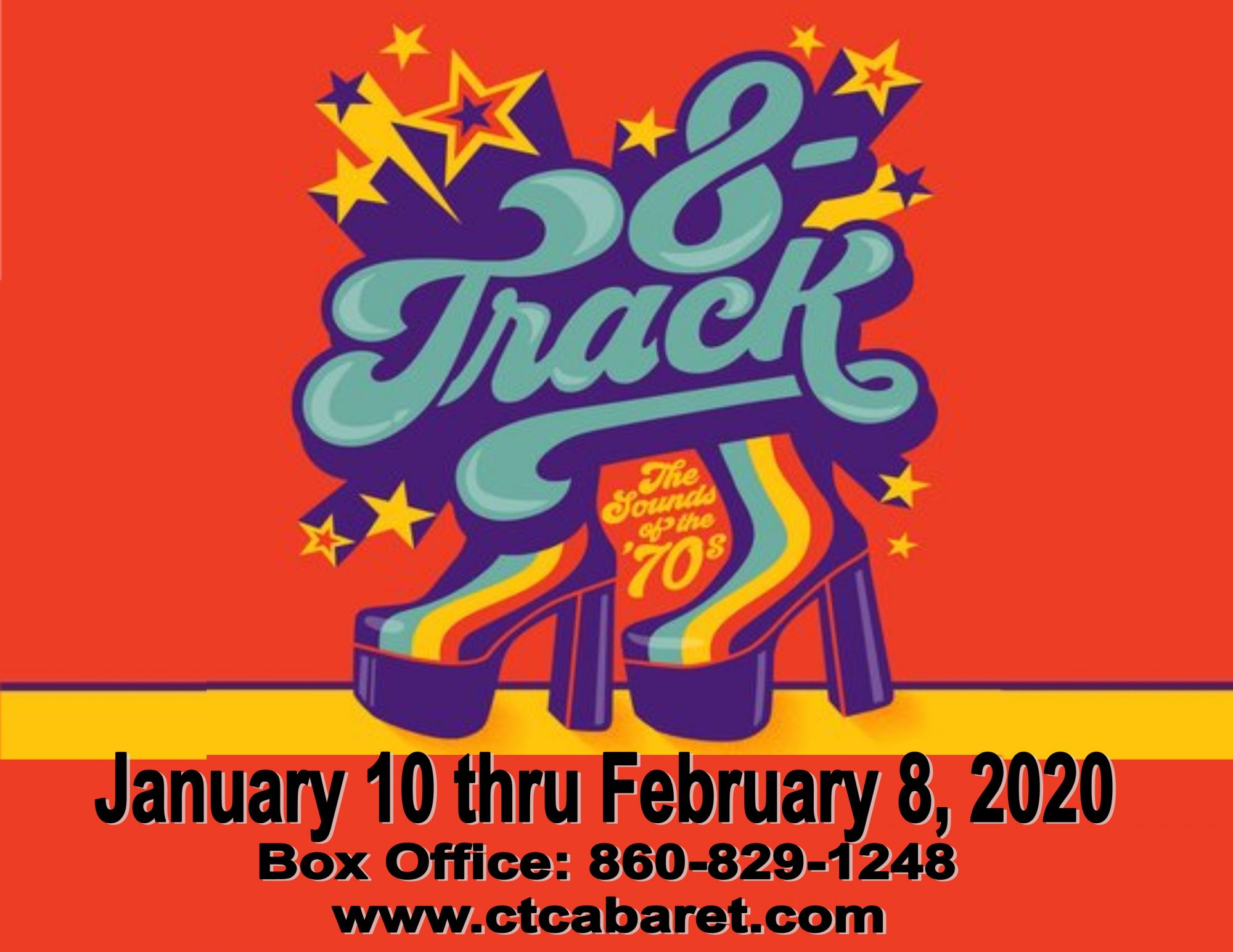 Listen to two icons of the 70's Tony Orlando and Brady Bunch cast member Barry Willam messages to
Connecticut Cabaret Theatre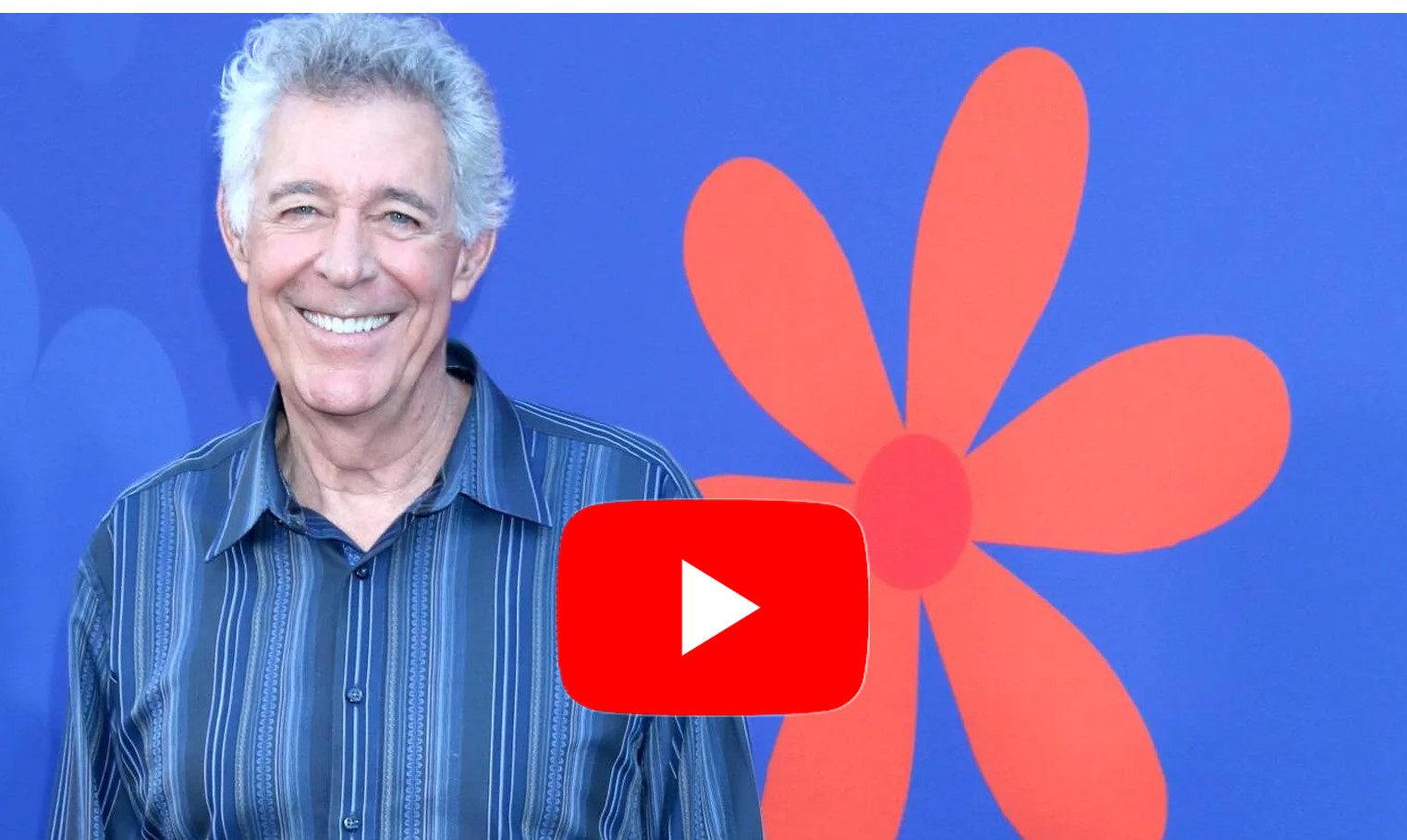 Click Here To Listen to Barry Williams talk about 8-Track the Sounds of the 70's
"To have show about the 70's artists, writers, and music...it's the best decade of all...I wish this show can run forever" - Tony Orlando
"You know you'll have a groovin' time " - Barry Williams
"Incredibly talented singers Jason Beaulieu, Dan Frye, Emily Gray, and Erica Whitfield have excellent stage chemistry and vocal harmony with each other in this musical event under the wonderful direction of Kris McMurray."
- Sean Fallon (Broadway World)
Click here to read BroadwayWorld complete review
Put on your leisure suits, halter tops, and platform shoes and get ready to boogie down through ten years of groundbreaking music! With its propulsive rhythms and dazzling harmonies, 8-Track is a fast-paced musical romp through one of the most impassioned decades of the 20th century. This Baby Boomers' dream come true features the music of The Emotions, The Carpenters, Labelle, Barry Manilow, Marvin Gaye, The Doobie Brothers, The Bee Gees, Helen Reddy, KC and the Sunshine Band, and more! Rediscover the heart and soul of the forgotten decade with this joyously rousing, moving, and often downright hilarious musical in concert. The talented cast include Jayson Beaulieu, Dan Frye, Emily Gray, and Erica Whitfield.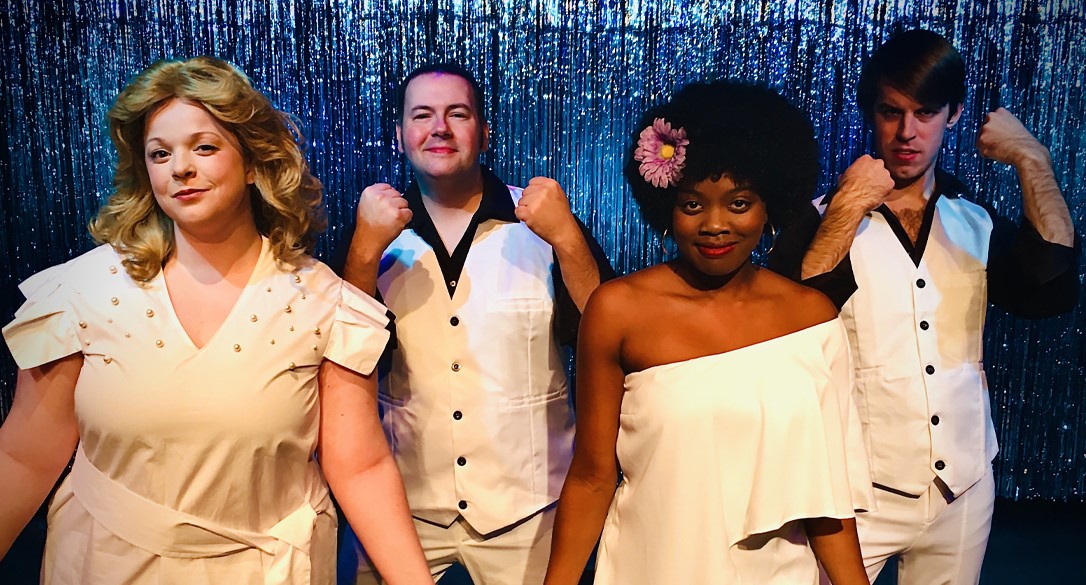 8 Track The Sounds of the 70's runs every Friday and Saturday, only, at 8:00pm January 10 thru February 8, 2020. Doors open at 7:15pm. Tickets are now on sale. ALL MAJOR CREDIT CARDS are accepted. To purchase tickets, please call the box office at 860-829-1248. Reservations are recommended. Ticket price $35.00 (plus handling fee). Connecticut Cabaret Theatre is located at 31 Webster Square Road, visit the website for detailed directions. The Connecticut Cabaret Theatre is Central Connecticut premiere cabaret-style theatre, patrons are welcome to bring whatever they like to eat or drink with them.