2020 Season
Celebrating 23 Years of
Award Winning Entertainment!
We offer Gift Certificates for Season Tickets and Single Tickets!
Tickets can be Purchased Online or
Call the Box Office 860-829-1248
The Award Winning Connecticut Cabaret Theatre is the original cabaret theatre experience in central Connecticut.
A Comedy by Kris Bauske Kris Bauske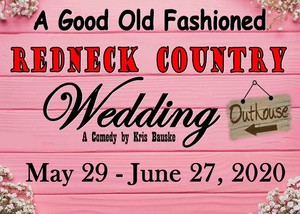 May 29th thru June 27th, 2020
The sequel to hit comedy A Good Old Fashioned Redneck Country Christmas! Fast-forward to just six weeks later, the girls are back at the diner on the morning of Darlene and Jimmy's wedding. The dog ate the cake, Jimmy's got cold feet, and two strangers from out of town have brought an unexpected element of surprise to the day. Of course, Lou has things well in hand. Will Jimmy and Darlene make it to the altar? Who are these two strangers and Will Darlene's cousins stay sober long enough to see her take her vows?
A Comedy by Buck Henry, Terry Johnson, Charles Webb, Calder Willingham Buck Henry, Terry Johnson, Charles Webb, Calder Willingham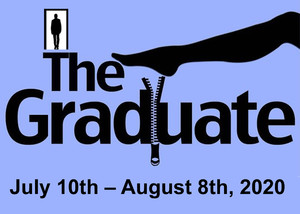 July 10th thru August 08th, 2020
Join Connecticut Cabaret Theatre for its 23rd year anniversary with a cult classic, based off the classic novel and Hollywood film, a quintessential hit of the 60's. Benjamin, a recent college graduate with no well-defined aim in life got excellent grades, very proud parents and since he helped Mrs. Robinson with her zipper, a fine future behind him. Featuring the music of Simon and Garfunkel.
"Fun to watch...Definitely gives off starlight." - New York Times
A Musical Comedy by Peter Quilter Peter Quilter
August 21st thru September 26th, 2020
*No Performances September 4th and 5th, 2020*
Based upon the true story, In 1940's New York, the performer who everyone wanted to see live was Florence Foster Jenkins, an enthusiastic soprano whose pitch was far from perfect. Known as 'the worst singer in the world', she warbled and screeched her way through charity recitals and extravagent balls, to her bizarre recording sessions and an ultimate triumph at Carnegie Hall to an audience who mostly fell about with laughter.
"A glittering comedy with a heart...lunatically funny." -New York Times
A Comedic Thriller by Jonathan Lynn, Hunter Foster, Eric Price, Sandy Rustin Jonathan Lynn, Hunter Foster, Eric Price, Sandy Rustin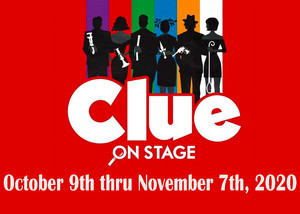 October 09th thru November 07th, 2020
Based on the cult classic film and popular board game. On a dark and stormy night you've been invited to a very unusual dinner party. Each guest has an alias, a variety of weapons, and the host is, well . . . dead. So whodunnit? Join the iconic oddballs known as Scarlet, Plum, White, Green, Peacock, and Mustard as they race to find the murderer in Boddy Manor before the body count stacks up. Clue is a madcap comedy that will keep you guessing until the final twist.
November 20th thru December 19th, 2020
The Connecticut Cabaret Theatre will be celebrating Christmas with an exciting new comedy. Stay Tune For The Big Announcement!