2019 - 2020 Season
We offer Gift Certificates for Season Tickets and Single Tickets!
To Purchase Tickets Call the Box Office 860-829-1248
The Award Winning Connecticut Cabaret Theatre is the original cabaret theatre experience in central Connecticut.
Celebrating 22 Years of Award Winning Entertainment!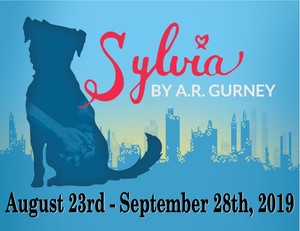 August 23rd thru September 28th, 2019
Its Marriage vs Dog!Greg and Kate have moved to Manhattan. Greg's career as a financial trader is winding down, while Kate's career, as a public school English teacher, is beginning to offer her more opportunities. Greg brings home a dog he found in the park—or that has found him—bearing only the name "Sylvia" on her name tag. A streetsmart mixture of Lab and Poodle, Sylvia becomes a major bone of contention between husband and wife. The marriage is put in serious jeopardy after a series of hilarious and touching complications.
A New Jukebox Musical by Dorothy Marcic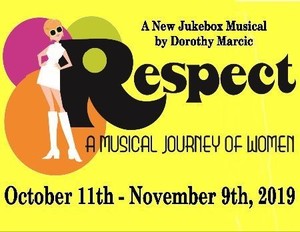 October 11th thru October 09th, 2019
Join the journey of women from codependence to independence Combining over 60 Top-40 hit songs from "I Will Follow Him", "I Will Survive", "I Am Woman", "Stand By Your Man", "What's Love Got To Do With It", and "Piece Of My Heart", with stories of dreams, love, relationship, gaining independence, and more!

"This show is "exhilarating" It's more than just a story worth telling, it's a must-see and must-hear ! " - New York Times
A Holiday Comedy by Kris Bauske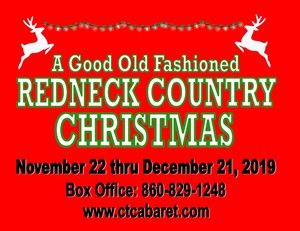 November 22nd thru December 21st, 2019
What if the three wise men weren't really all that wise? What if they were just three ordinary guys, avoiding conflicts at home, who happened upon the greatest story ever told? It's gonna take a Christmas miracle to get these redneck families back together! Thank God one just came to town! Sprinkle in a little redneck humor, and you have a smash hit!

"Absolutely charming, delightful, and entertaining. A funny, retelling of the greatest story ever told and well worth seeing again and again." - New York Post
A Rockin' New Musical by Rick Seeber Rick Seeber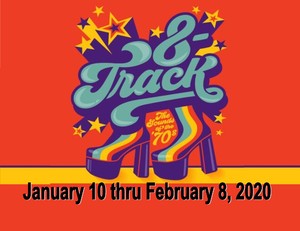 January 10th thru February 08th, 2020
Put on your leisure suits, halter tops, and platform shoes and get ready to boogie down through ten years of groundbreaking music! With its propulsive rhythms and dazzling harmonies, 8-Track is a fast-paced musical romp through one of the most impassioned decades of the 20th century. This Baby Boomers' dream come true features the music of The Emotions, The Carpenters, Labelle, Barry Manilow, Marvin Gaye, The Doobie Brothers, The Bee Gees, Helen Reddy, KC and the Sunshine Band, and more! Rediscover the heart and soul of the forgotten decade with this joyously rousing, moving, and often downright hilarious musical in concert.
A Comedy by Matthew Lombardo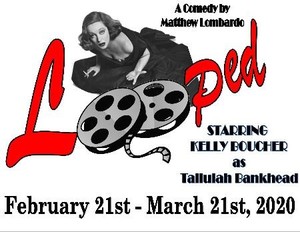 February 21st thru March 21st, 2020
STARRING **
KELLY BOUCHER
Looped depicts an actual 1965 recording session in which an intoxicated Tallulah Bankhead required eight hours to dub a single line from her final movie Die! Die! My Darling! While antagonizing the film editor assigned to the job.

"Matthew Lombardo's riveting new play is as funny as it gets in theatre!… A seductive, funny and frequently moving piece." - The Holly